Mason's Brownie
440 Calories
A salted caramel brownie, vanilla ice cream and Reese's chunks layered high in a mason jar and topped with whipped cream and caramel drizzle.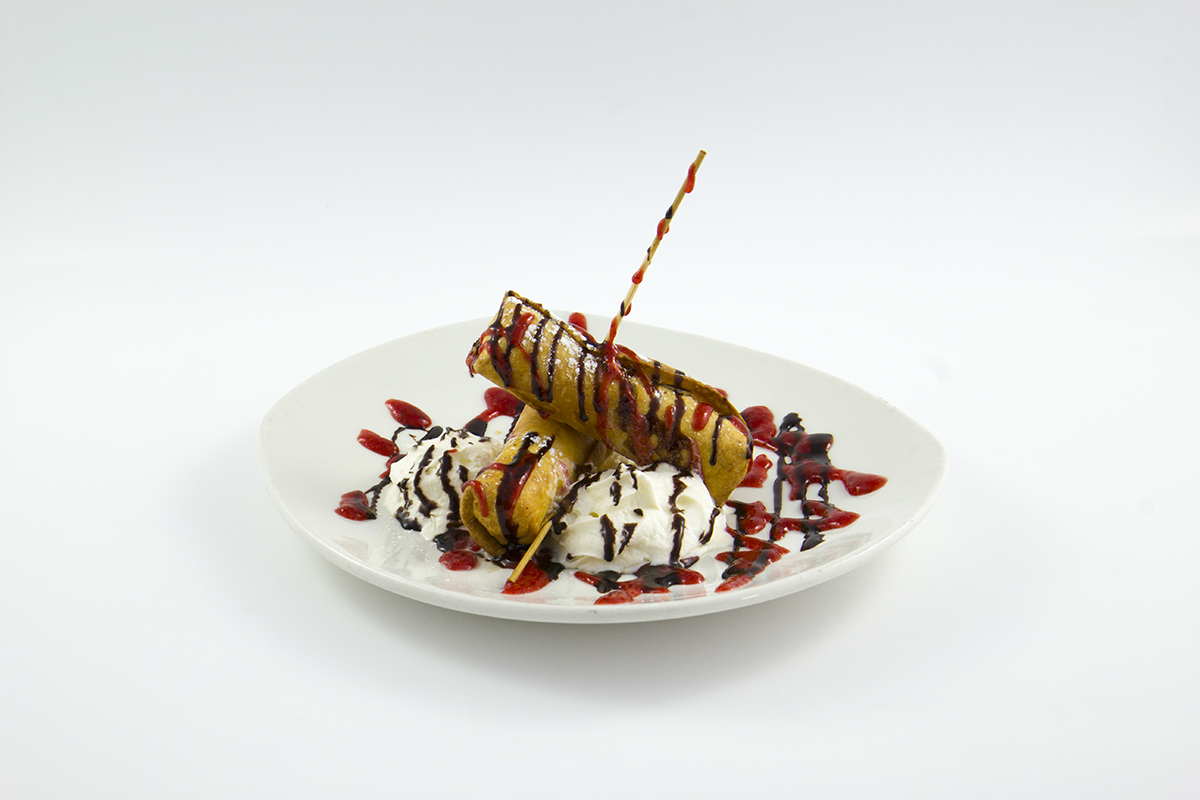 Deep Fried Cheesecake
650 Calories
A delicious slice of cheesecake wrapped in a soft tortilla shell and deep fried to golden goodness.
Lindt Chocolate Ice Cream Cake
530 Calories
Devilishly delicious chocolate ice cream cake made with real Lindt chocolate. A St. Louis exclusive.