FRENCH ONION SOUP
340 Calories
A savoury blend of beef broth and caramelized onions, with a touch of white wine and sherry, topped with Swiss cheese and artisanal toast.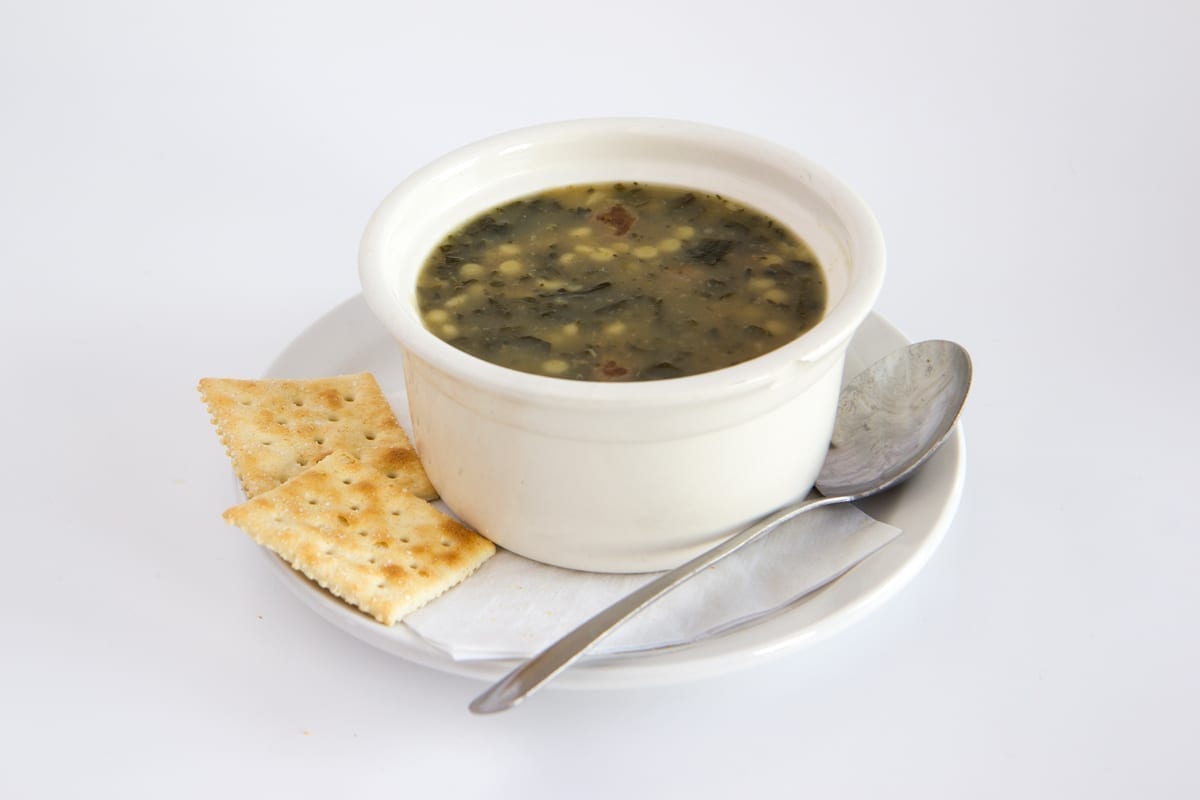 ITALIAN STYLE WEDDING SOUP
200 Calories
A delicious blend of meatballs, spinach, pasta and herbs, married perfectly in a savoury broth.
Cream of Mushroom Soup
300 Calories
A delicious blend of button mushrooms and rich cream.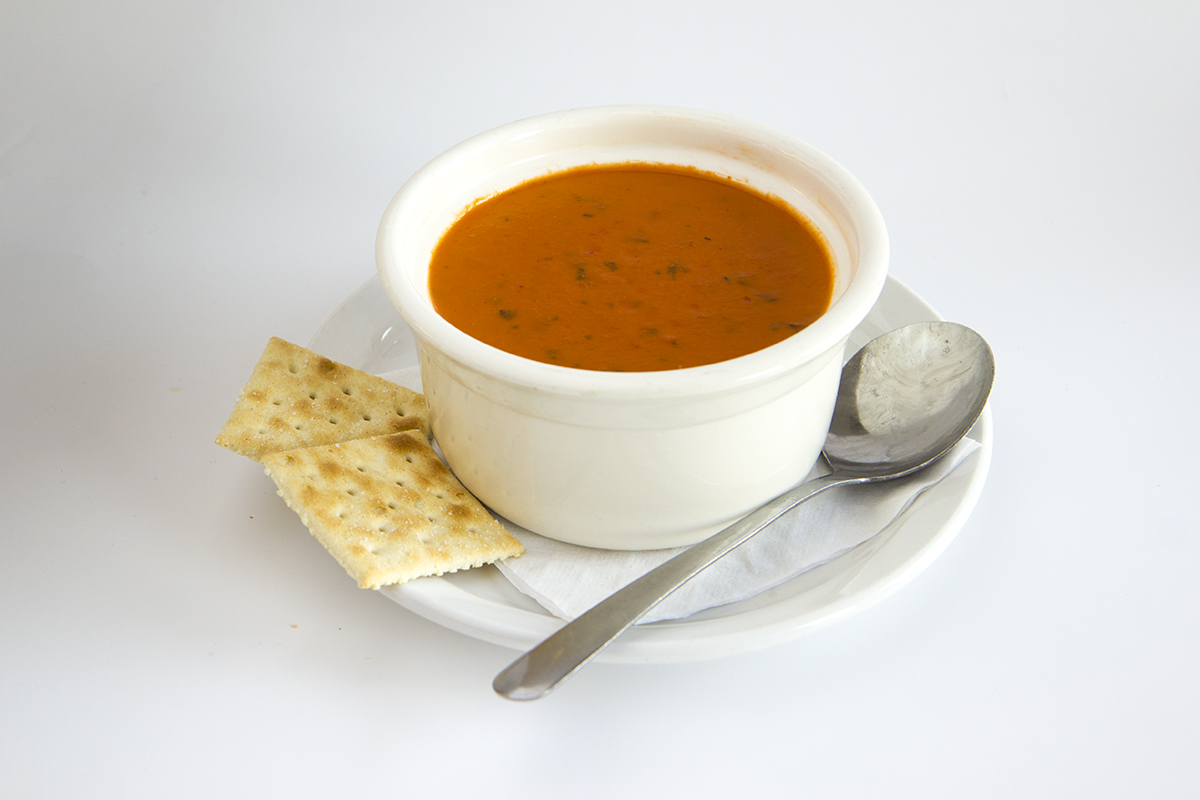 Tomato Bisque with Basil
430 Calories
Made with a creamy blend of vine ripened tomatoes and basil.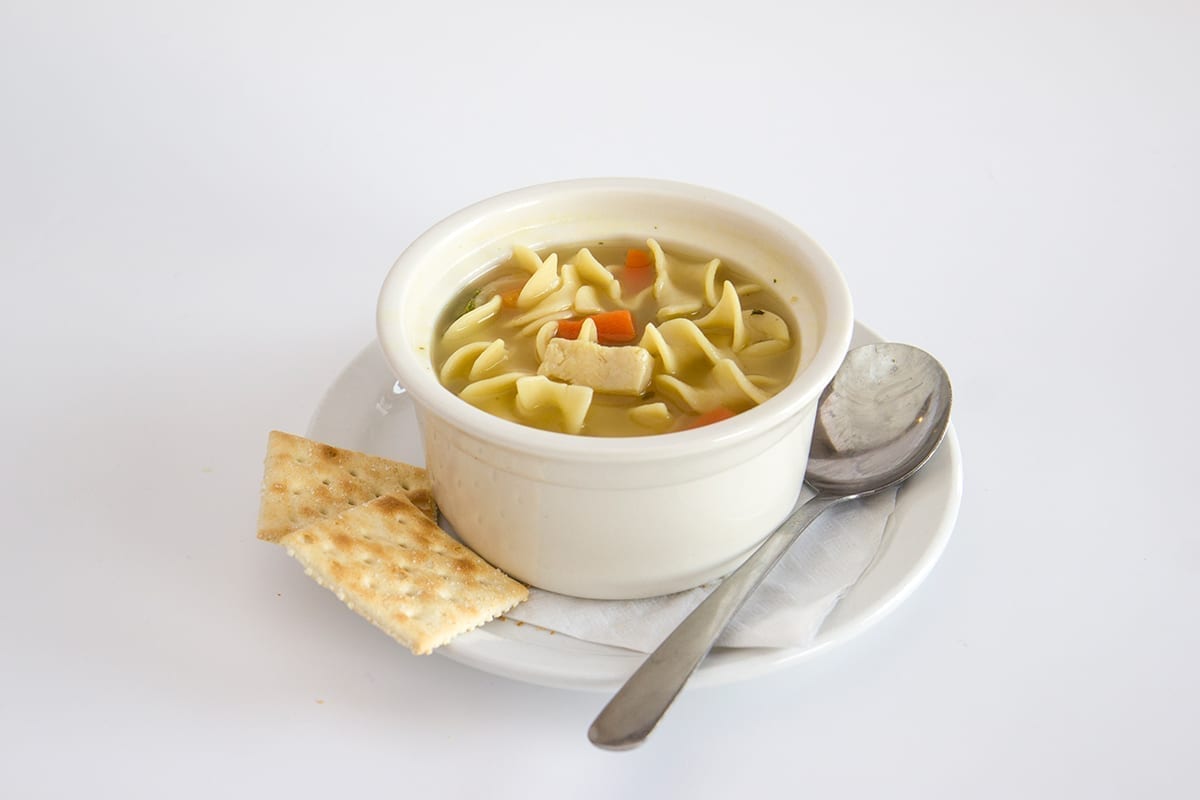 CLASSIC CHICKEN NOODLE SOUP
140 Calories
As classic as it gets. Prepared with delicious chicken, vegetables and noodles, simmered in chicken broth.
Adults and youth (ages 13 and older) need an average of 2,000 calories a day, and children (ages 4 to 12) need an average of 1,500 calories a day. However, individual needs vary.