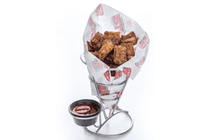 RIBLETS
900 Calories
10 pcs. of spiced, fried button-bone ribs hand-tossed in our signature spice blend of sea salt, cracked black pepper, cumin and garlic. Served with your choice of BBQ sauce. .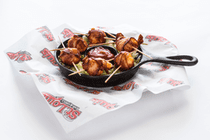 BACON WRAPPED MAC N' CHEESE
1020 Calories
Creamy macaroni and cheese wrapped in smoked bacon and fried to perfection. Served with ancho chipotle mayo.
CALAMARI
560 Calories
Lightly dusted calamari served with Mild Thai sauce and a lemon wedge.
DEEP FRIED PICKLES
620 Calories
The best cucumber you'll ever eat. Six large breaded pickle wedges. Served with our famous Garlic Dill sauce.
FRIES BEFORE GUYS BUCKET
1100 Calories
Our signature golden fries served with our famous Garlic Dill sauce.
SWEET POTATO FRIES
1180 Calories
Sweet potatoes, fried light and crispy, served with ancho chipotle mayo.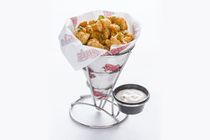 NOT YOUR MOM'S CAULIFLOWER
270 Calories
Tender cauliflower pieces, lightly dusted, fried and drizzled with your choice of wing sauce. Topped with green onion and served with ranch dressing on the side.
ONION RINGS
1540 Calories
If you like it, put a ring on it! Traditional deep fried onion rings served hot and crispy.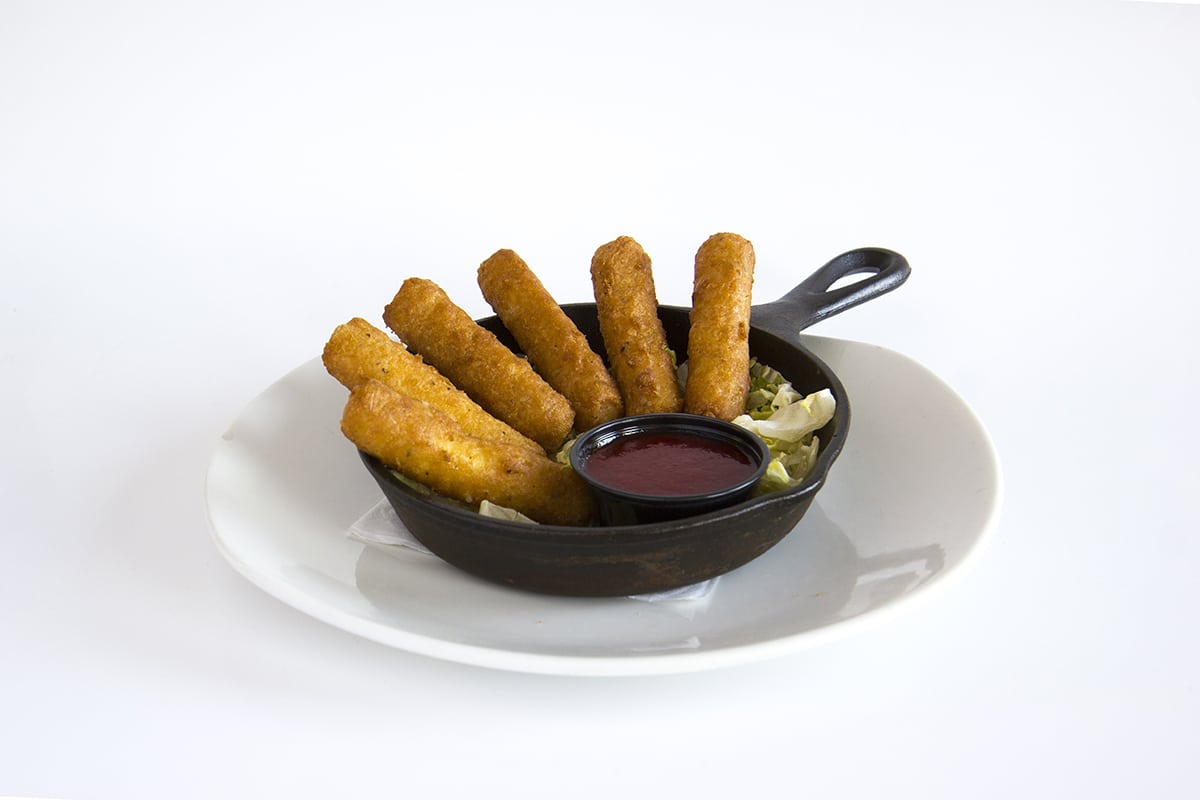 NEW! LOTSA MOZZA STICKS
980 Calories
Mozzarella cheese double coated and fried to a crispy finish. Cheesy, stringy, crunchy and dippable! Served with our fiery-fraise sauce.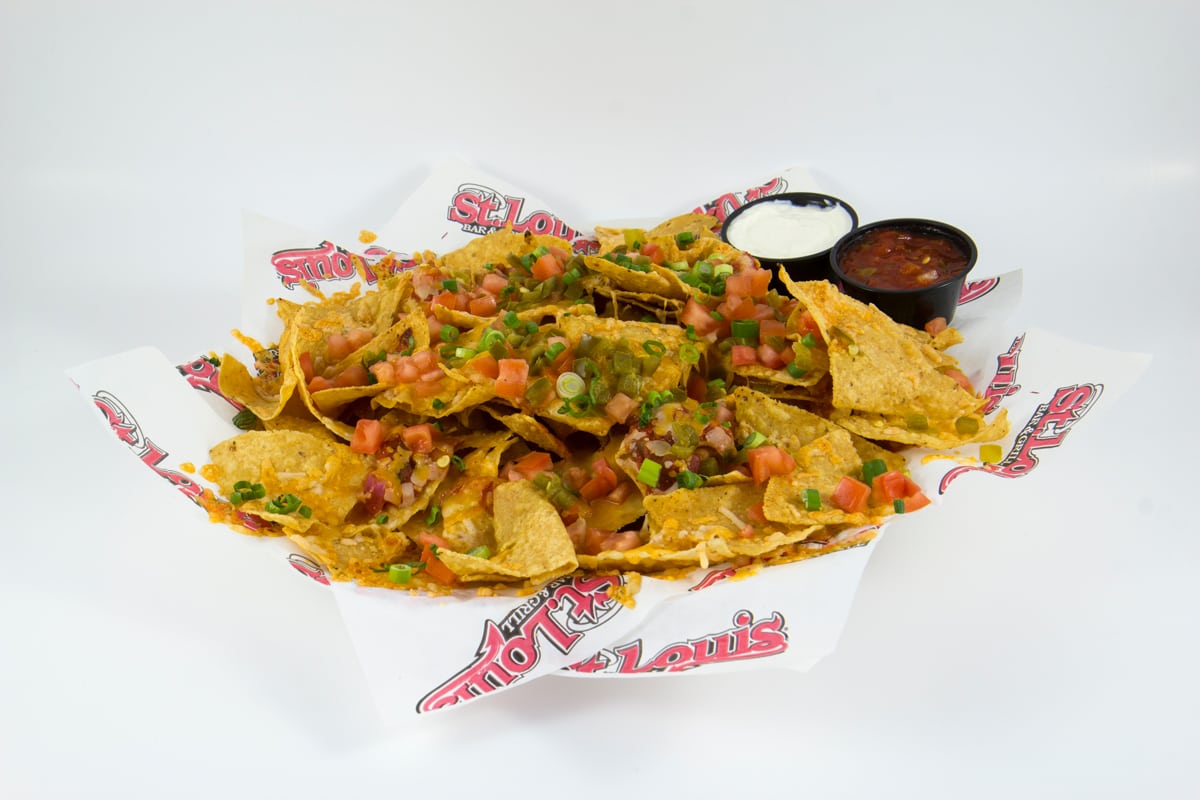 ST.LOUIS NACHOS
1240 Calories
Seasoned tortilla chips topped with a shredded cheese blend, tomatoes, green