ST. LOUIS CARES
St. Louis Bar & Grill is proud to support Autism Awareness, promoting acceptance through education. Each year, we host annual events and fundraising activities at both a corporate and store level, raising $400,000 this year alone. To date, we've raised over $1 Million in support of Shining Through Centre, which is a recognized leader in the field of Autism, providing service excellence in therapy, education, research, and awareness to affected children and their families. Through their work they provide intensive, comprehensive, and individualized therapeutic and educational programs to each child, producing long-term and permanent learning.

We also support Autism Nova Scotia, Autism Resource Centre, Autism Edmonton and Children at Risk, who provide services and programs to families of children diagnosed within Autism Spectrum Disorders to develop their child's behavioural, communications and social skills, and to advocate for their ongoing needs.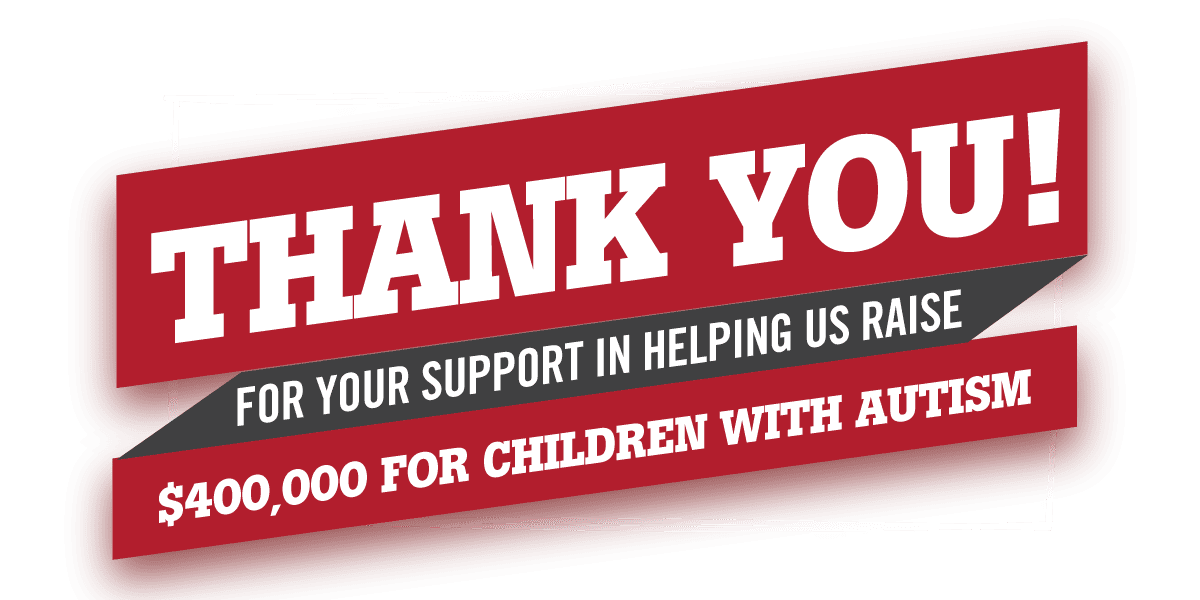 To date, St. Louis Bar & Grill has raised over $2 million for schools supporting children with autism. This year, we raised over $400,000 for the Shining Through Centre and other regional autism organizations across Canada. These donations would not have been possible without the generous support of our valued guests and vendor partners.
Thank you to our sponsors:
Join us in store each
October for Autism Awareness
month to support our fundraising efforts and learn how you can have a positive impact.
#stlouiscares