WE WANT TO HEAR IT ALL!
We'd like to thank you for taking the time to give us your feedback! We appreciate hearing from our customers no matter what you've got to say. We'd like to show our appreciation by sending you a voucher for a FREE Starter!
*FREE STARTER voucher is limited one per month per guest, other restrictions may apply, ask your server for details. Thank you for taking the time to give us your feedback!
GENERAL INQUIRIES
WANT TO SPEAK TO A SPECIFIC RESTAURANT?
Visit our Locations Page for contact information for our individual restaurants.
MESSAGE US ON FACEBOOK
Visit us on Facebook to send us a message.
HEAD OFFICE
2040 Yonge St., Suite 200B
Toronto, ON . M4S 1Z9
Main Reception: (416) 485-1094
Toll-Free: 1-800-674-0606
Email: feedback@stlouiswings.com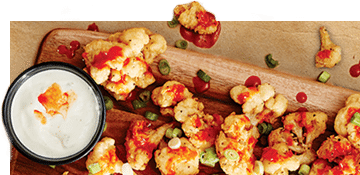 Share your experience with us and we'll send you a voucher for
a free starter
valued at $12.99 or less.*
OTHER ST. LOUIS LOVERS
Based on 4 Reviews

Alex F.
2017-09-18 13:59:50
Great food! My personal fav are chicken wings with sweet saracha sause, chicken fingers and calamarie are really good. Nice selection of beer and nice tvs...
Michael B.
2017-07-26 05:51:53
It was my first time ever visiting this location with my partner and I must say we were very pleased with the overall experience!! Our waitress was great...
Shazam M.
2016-11-05 17:45:56
We enjoyed the atmosphere. The food is good and the prices are competitive with other restaurants in the area. Well done see you again.