WE WANT TO HEAR IT ALL!
We'd like to thank you for taking the time to give us your feedback! We appreciate hearing from our customers no matter what you've got to say. We'd like to show our appreciation by sending you a voucher for a FREE Starter!
*FREE STARTER voucher is limited one per month per guest, other restrictions may apply, ask your server for details. Thank you for taking the time to give us your feedback!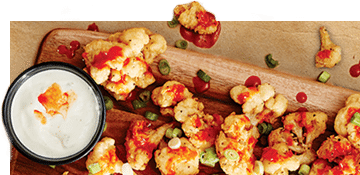 Share your experience with us and we'll send you a voucher for
a free starter
valued at $12.99 or less.*
OTHER ST.LOUIS LOVERS
Based on 25 Reviews

Dwayne B.
2017-07-14 15:25:34
Awesome atmosphere, great food. Ordered wings, tasted great. Waitresses are awesome helpful. Although this location is a little small but is busy for a reason!
Tim S.
2017-05-03 12:40:28
I can now highly recommend the ribs, and also point out that, for wings, the suicide sauce is the best balance of heat and flavor. The service as always is...
Lindsay T.
2017-06-04 09:05:23
The food was great! Our server Cartier was both funny and knowledgable about the menu and drinks. Would definitely go back especially if she is working.